Radio rock
Michal Michalko - Ukáž, že vieš lietať
My work: mixing, mastering, production, recording, drums, bass, some of the guitars.
Blues-rock
EastBeat - Dotknem sa ťa
Three players recorded live all in one room.
My work: mixing, mastering.
Piano balad
The Sandman's Orchestra - To Haunt You
My work: mixing, mastering.
Retro rock'n'roll
Mince vo fontáne - U Muzikantov
Think the Beach Boys.
My work: mixing, mastering, production, recording, bass, piano, vocal arrangement.
Band's website
Soft rock
Adam Carter - Love Rage
My work: mixing, mastering.
Classic rock
Zane Carney - Talk To Me Baby
My work: mixing, mastering.
Alternative
4Others - Kučeravá
Pop
Good Road - Medzi Nami
included
mixing
mastering
3 revisions
rhythm editing
vocal tuning
digital reamping
Listed price is informational. Discounts on albums or EPs. Separate mastering possible.
The difference between mixing and mastering.
Mixing is a process of balancing each instrument separately. Every instrument is recorded to an individual track, each track is separately equalised, compressed and balanced to levels matching the other tracks.
Mastering is a process of adjusting the final mix as a whole. Effects used are the same as with mixing. The difference is that they are applied accross the whole sound. Mastering is necessary for the final treatment of the sound and its most obvious effect is the loudness level raised to that of commercial recordings.
I offer mastering included with mixing and also as a separate service.
Payment.
The final price depends on the material you provide. We will settle on it before the start of mixing.
You will pay the first half of the total price before mixing and the second half after. Accepted methods are payment card, Paypal or bank transfer.
The course of mixing.
After receiving the first half of the price and raw tracks I make the mix and send you an MP3 file for your evaluation. Next, you can use 3 revisions, after each one I send you a new MP3 with the mix adjusted according to your comments.
When the mix if finished you pay the second half and I send you the final product (see below).
The final product.
After mixing you will get 3 files from me. These will be:
mastered mix in 16-bit/44,1kHz WAV file (CD quality)
mastered mix in 16-bit/44,1kHz 320kbps MP3 file
non-mastered mix in 24-bit/48kHz WAV file
Included in the price is an option of other mix versions (e.g. half-playback or instrumental) or other file qualities.
Revisions.
Included in the price are 3 revisions of each song. This means you can return the mix for tweaks 3 times. Examples of tweaks are e.g. "bring the vocal level up", "I want the guitar brighter", "bring up the snare reverb".
For the purpose of revisions I use an MP3 format. For more revisions additional fees apply.
Maximum length of a song.
The rates are calculated for songs up to 6 minutes in length. Contact me in case of longer songs.
What do I need from you.
1) Properly named individual tracks in WAV files. (see below)
2) Your rough mix or any existing mix of the song, plus notes about it (what you like or don't like about it).
3) Musical references: 2-5 songs the sound of which you like.
4) Any other notes which you consider important. The more the better.
Project file instead of exported tracks.
I prefer tracks exported in WAVs. However if you have a well organized project in Reaper, it is possible to send me the project file.
Small number of tracks.
If you have very small number of tracks, the discount is possible. Please contact me.
Rush orders.
I do rush orders if it is at all possible in a given time. Additional fees are:
3 days +20% of your total
2 days +40%
1 day +60%
My credit with your song or album.
You do not have to credit me with your song. However if you would do, I would very much appreciate it.
For print you can use:
Mixed and mastered by Brano Fabry

and for online release:
Mixed and mastered by Brano Fabry (http://branofabry.com)
tasks
sound design
dialogue editing
mixing
projects
film, TV, advertisement, animation,
voice-over and instructional video
or any other video project
rates
vary depending on project
Please contact me for more information.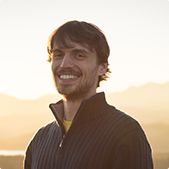 My name is Brano Fabry, I am a musician and a professional sound engineer. I live in my home studio in a small village in Slovakia, where I mix good songs by good bands and work on a film sound.
I started as a rock guitarist, eventually took on another instruments and the music production itself. Currently I have more than 14 years of experience with recording, producing and mixing bands. Last years brought me also a film-making work.
In the meantime I earned a computer science degree in Prague, Czech Republic and worked as an interpreter in London, UK. When I'm not mixing, I'm learning orchestral composition and piano playing, making films, coding or discovering the true nature of this reality.